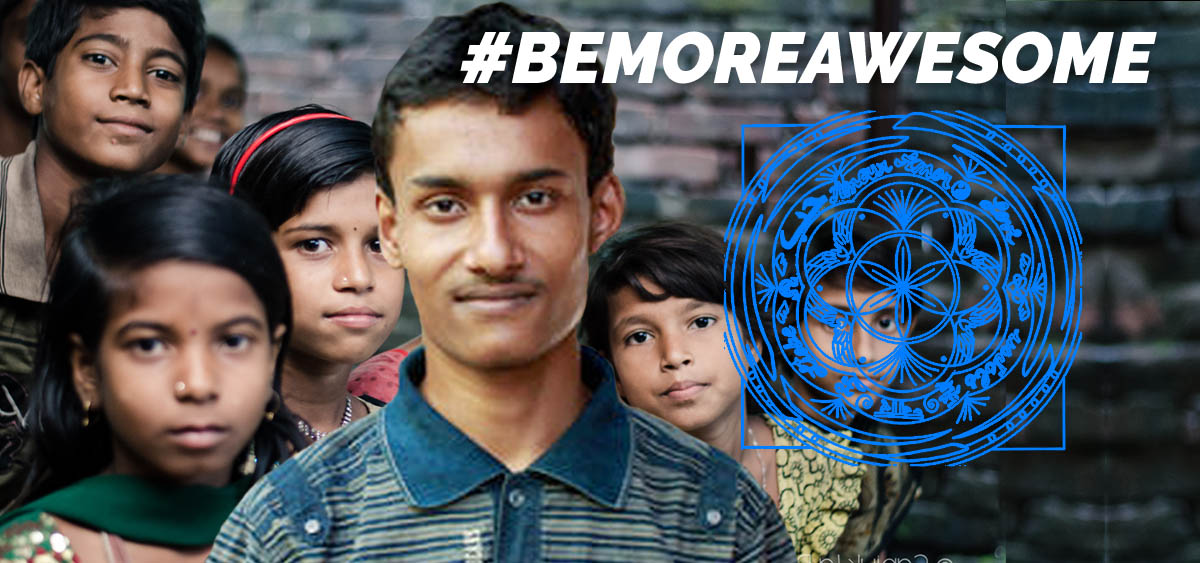 BABAR ALI
ANAND SIKSHA NIKETAN
"Poor children should also have world knowledge.
I teach them. So can you."
Babar Ali was nine years old when he started teaching friends who could not afford school. When Babar finishes class at noon, he turns into "youngest principal in the world", and goes teach at his own school, where adults volunteer as teachers, and 900 street children love to learn.
Babar is very modest about his achievements. He is guided by genuine empathy and his spiritual conviction that "we shall help everyone achieve their highest potential and share our privileges."
Some of these are the skills of reading, writing and sciences, which are widespread but relatively new and not universal. Babar's school is well respected in town, and he has stuck to running it, also when attending university.
Now, Babar has opened a second school in a nearby village, where his first students are now teachers – and he invites you to help and get involved.
There is so much that he wishes his students to experience, discover, learn, realize and pass on to others – from video-meetings with you and your school mates, discussing global issues, goals, needs and potentials, to launching projects on permaculture gardening, 3D printing, and doing good for their village and region.
One can even go visit as guest, tourist, trainer and volunteer. Are you joining?
DO IT

70%

70%

REACH

50%

50%

EFFECTS

50%

50%

RISK

40%

40%
UNITED NATIONS Theme + Action Days
ADORA SVITAK "Intellectual royalty" - Salon Magazine "It is time that adults learn from kids: bold ideas, wild creativity, and optimism." FOR "Once upon a time" a little girl sat crying, unhappy with herself, as her older sister seemed to excel in...