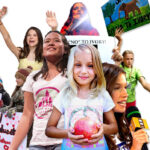 and we have not come here to fail

for Youth age 8 to 18 and Adult Allies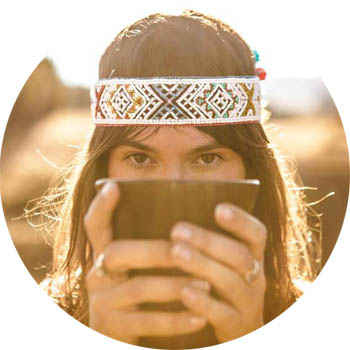 " The Magic Potion of the Change Generation "
TODAY'S GANDHIS & GRYFFINDORES
True Hero*ines
worldclass doers age 6 to 80
tools & tricks galore
huggable and silly
wildly successful
100% pure spirit

24/7 support



RELEVANT STUFF
High Impact
changing lives, land, learning, laws and industries
no protests but projects

shape entire regions

speedrun to goal



setting records
no bullshit
STOP BEING BORING
100% Passion
no limits
dream big
only lovely folks
favorite causes for EVERYBODY
favorite activities for EVERYBODY
STORYTELLERS
SPREAD WORD, KNOW-HOW AND INSPIRE
" Why have you come to this planet 
at this special time ?"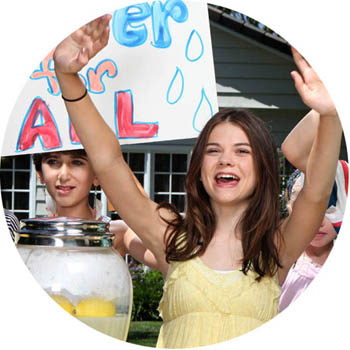 "The Real World Hogwarts"
FORM A TEAM
Pick your pace, alone or with friends
casual – Friends Crew
busy – Student Club
athlete – Warrior Clan
AT SCHOOL
All young people's daily hangout for 10 years; involve 100s with year-round fireworks of action #makeschoolawesome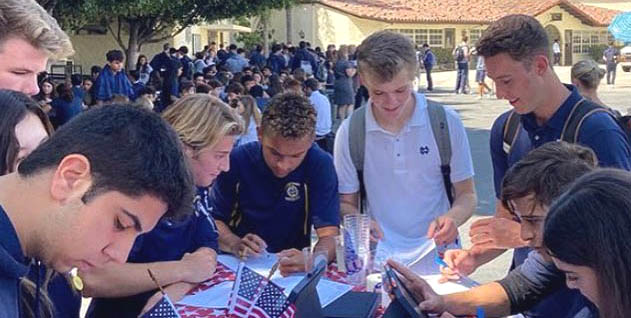 400+ MISSIONS
to change lives, land, learning, laws and industries + mega quests, lifestyle challenges, social experiments, home & family activities #trythisathome
BOSS BATTLES
Youth leadership in refugee camps and crisis regions; world premiere stuff, pure epic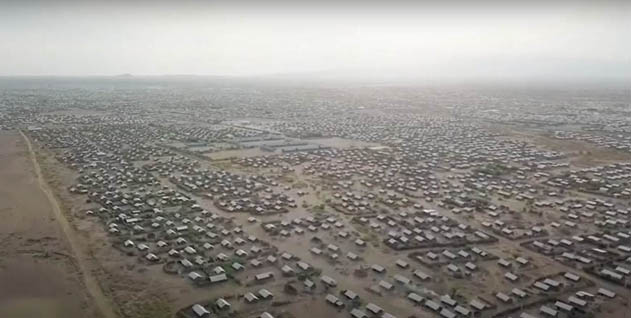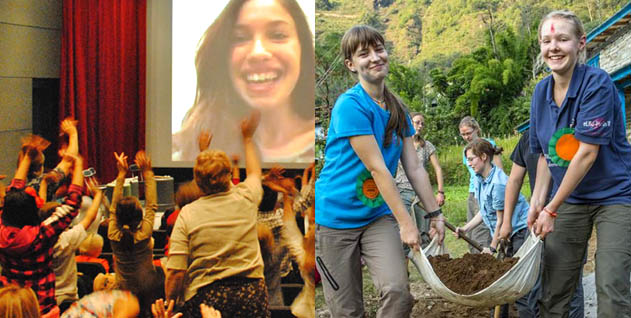 VIDEO-MEET + PAY VISITS
Meet living legends, team up, move mountains and live dreams
CONQUER MEDIA
You're a dream come true for every good journalist #localheros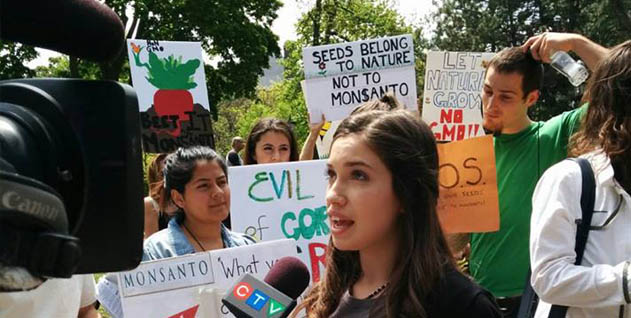 YOUR STORIES TOLD
alongside hero*ines' unfolding adventures as you live your own #positivenews

SCORE BADGES
for completed missions
CELEBRATE
So many reasons to party and grow momentum
GO TO WARRIOR CAMP
Meet like-hearted youth in majestic nature to learn, heal, bond, dream up the next big thing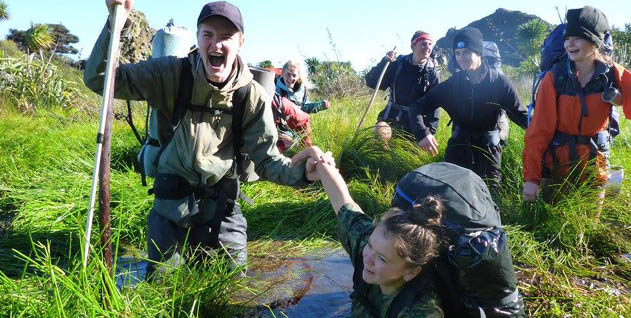 A Life of Adventure
with lovely people all over Earth
Yes, you ARE MIGHTY IMPORTANT and have untapped superpowers. We help you live your Heart's sacred priorities – A GOOD LIFE AND WORLD FOR THE KIDS – TO PROTECT LIFE ON EARTH – TO LIVE YOUR DREAMS – with rich benefits for your personal and professional life.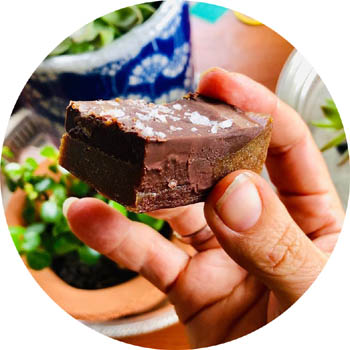 Your Dreams
No more boring.
You want to unfold your powers and waste no time with petty crap or angry people. We stand for high impact solutions with rapid results and progress to the good 22nd Century Civilization.
100% pure spirit.
Your Needs
You're busy and want to experience quick progress. 
We provide tons of tools, tricks, powerful methods, partners, allies, certificates and coaching.
Also midnight video calls for a hug and urgent questions for early morning action.
Your Benefits
School and work matter.
Positive change projects add meaning, boost spirit, skills, enrich learning culture, relations with peers, co-workers and audiences.
Challenge us!
Your Self
Embrace & live your dreams.
Dive into nature, travel the world, live epic moments, go swim with sharks … it forms a bond with the Earth and her Children, fires up your Heart, makes you a storyteller … a better changemaker, friend, boss, lover, parent …
Paradise inside and outside belong together. 
"What you forget, you have not truly lived."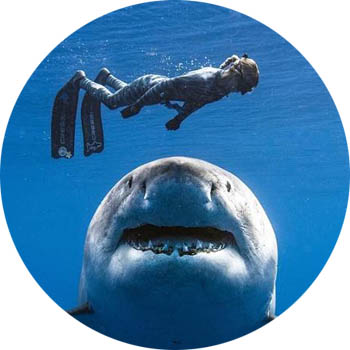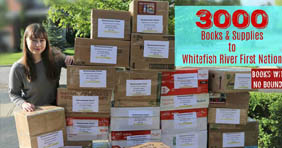 500,000 Books
for creating school libraries in remote fly-in aboriginal communities with high teenage suicide rates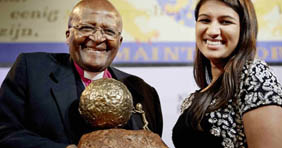 $3 million €
for creating great orphanages of love, peace, joy, play, learning, education, vocational training
120 Restaurants
in the grease recycling program generating $180,000 for families in need of heating in harsh winters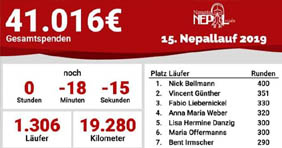 $ 40,000 € in 48 h
mobilizing the entire town to raise funds to rebuild 7 villages destroyed by an eartthquake in Nepal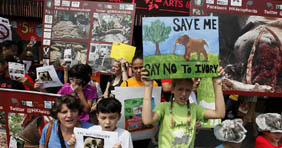 Ivory Import Ban
in China after Nellie and friends raised hell on Hong Kong's streets and broke the media silence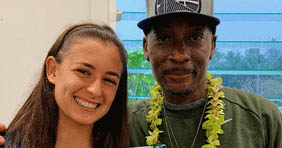 Herbicide-free Campuses
as students team up with greenkeepers to pull weeds by hand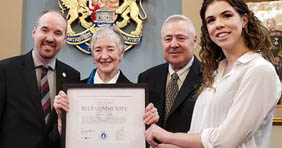 30 Cities
declared Blue Communities – water is public, a human right, no bottled water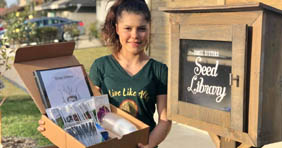 100 Seed Libraries
distributed to libraries, schools, community centres in all 50 states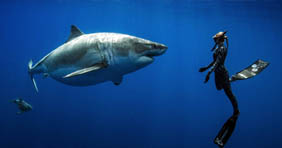 Ocean on World's Frontpages
face to face with the world's biggest and pregnant Great White Shark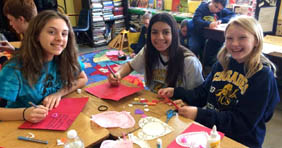 100,000 Cards
handmade for long-term hospitalized children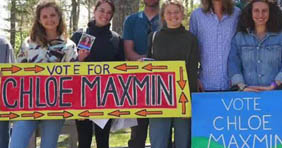 Historic Election 1
DH's Chloe elected State Rep, wins her rural working class district for DEMs 1st time in US history … gets several important laws passed incl. GND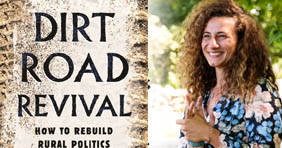 Historic Election 2
Chloe swings Trump voters, elected State Senator running against Maine's most powerful REP, publishes book on new good governance, tours the US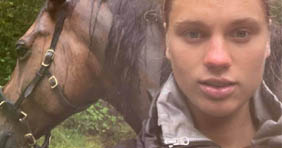 Horseback Journeys
crossing Germany in archaic lifestyle in winter and summer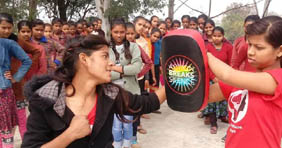 40,000 Girls Trained in Self-Defence
to end the rape epidemic in homes and public spaces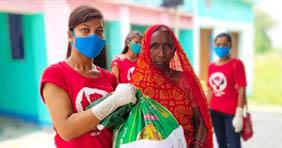 Pandemic Response
protecting their community from hunger – gaining rare permissions trusted by authorities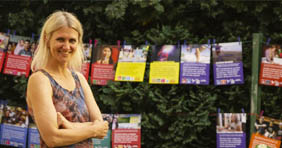 Books, Cardgames, Poster Sets for Exhibits
bringing our hero*ine sline-up into homes, schools and public spaces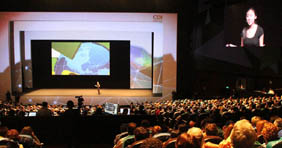 @ big Conferences
in Mexico, India, France – adding teen hero*ines to the line-up, making waves, building new alliances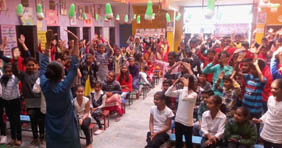 School Workshops
inspiring 1,000s of students and teachers with hope, solutions and partners to act for people and planet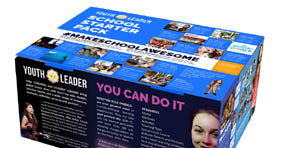 Pack for 'LearnSpaces'
for youth to gather, learn solutions, plan and realize projects – for schools, libraries, centres, public pop-up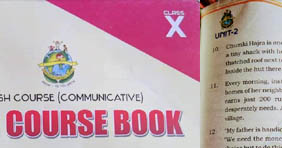 In India's English Textbook
Eric's article on Babar, world's youngest headmaster, gets read by all students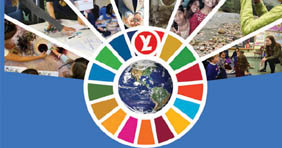 Grand SDG Challenge
Take action on each of the 17 SDGs picked from 200 missions by teen and adult hero*ines + bonus for trophies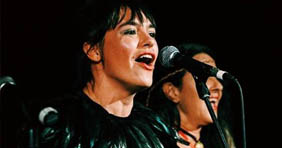 Album Releases
Earth Guardians, DPM, AURORA, Fire Mane release Change Generation spirit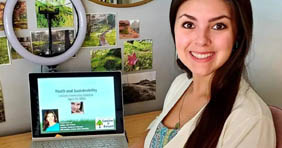 Teaching at Athena's
Avalon teaches courses like Nature Stewardship in Different Religions to highly gifted youth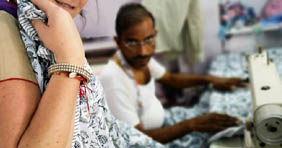 100% Fair Fashion
from field to weavers, plant-sourced color, street stampmakers, tiny tailors … a world-premiere for student clubs!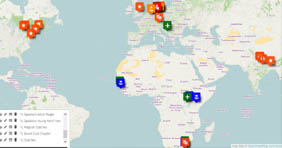 LearnPlanet Map
Our global tribe grows with speakers, project partners, coaches, learnspaces, learnscapes, travel destinations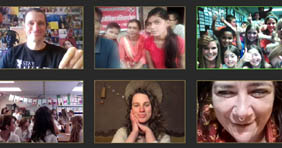 Global Collaboration
Tribe members from 5 continents … mages, project parttners, coaches and youth meet to team up for action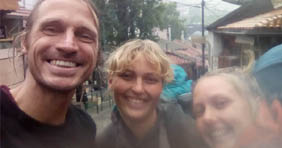 Eric tours Europe
Germany, France, Italy, adds Sarajevo, Bosnia-Herzegovina for Pan-European collaboration and summer camps
WHAT DO YOUR CITY'S YOUTH  REMEMBER ?
" Imagine this at all schools "
A GAME CHANGER FOR SOCIETY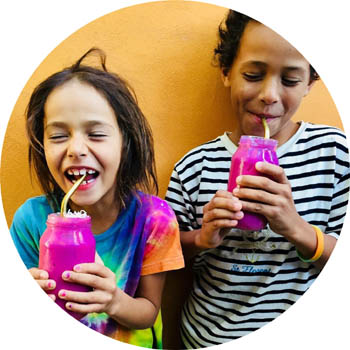 UNESCO
4x Official Project, United Nations Decade of Education for Sustainable Development DESD 2005-14
Images & Voices of Hope IVOH Award
The Nobel Prize for Media of World Benefit
Pacesetter in the re:imagine learning Challenge
by Ashoka Changemakers and LEGO Foundation
United Nations Online Volunteering Award 2010
United Nations Online Volunteering Award 2012
Competence Partner of RCE-Ruhr, United Nations University
RCE: Regional Centre of Expertise for ESD & SDGs
sevengardens Dialoger
multi-award winning UNESCO Structure Program for ESD
300+ AWARDS
among our hero*ines, mages and coaches
" With Warrior Clans at all schools the Future will be fine. And the Now will be, too "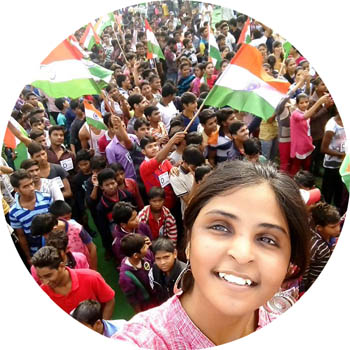 Books With No Bounds
Kids Right To Know
LemonAID Warrios
Earth Guardians
Conserve-It-Forward
Turn-Grease-Into-Fuel
Namaste Nepal
Empower Orphans
Donate Don't Dump
One More Generation
Do It Duo
Volunteen Nation
Songthrush Productions
Skateistan
Charity Ball
N+ Radio Magazine Argentina
Leave-It-In-The-Ground
Worldwatch Institute
Ashoka Changemakers
TED
New Story Summit
Cure Violence
Earth Policy Institute
Ananda Shiksha Niketan
Global Voices
ASA
IUCN
Peace X Peace
EEMP
Instituto Elos
Stop Street Harassment
Shareable
Surdham's Kitchen
Red Brigade Trust
SHE Society Has Eve
Bal Manch
Orange Cafe
Kalima Design
sevengardens
Emphithi Empowering Projects
Kakuma Permaculture Champions
Good Shepherd School
Busubi Empowerment Institute
Water Unite
Assure Uganda 
World Climate School
Norwegian Climate Network
Island 17
" +70% of badass changemakers are girls.
What's up with the boys ?! "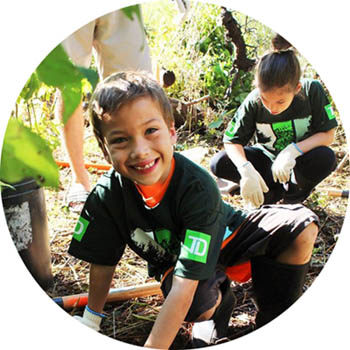 OUR MOST POPULAR ARTICLES ON ENABLING *HIGH IMPACT YOUTH LEADERSHIP*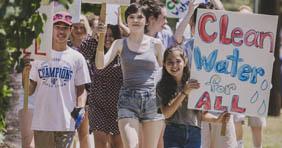 From Protests to Projects
Upcoming
5 Essentials of High Impact Youth Leadership
Upcoming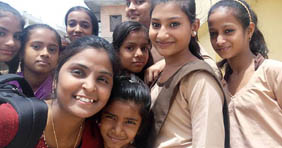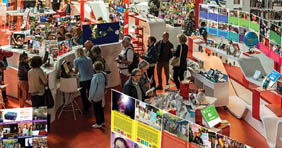 LearnSpaces – your city has NONE – create some NOW!
Upcoming
" Weaving Humanity's
GOOD Dreams
into Existence "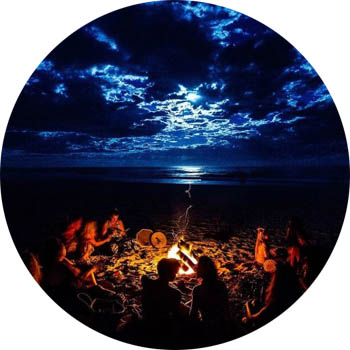 Blitz Action 1
NFT support #bemoreawesome and gain backstage access to exciting magical moments in time with us
Blitz Actions 2
Boost youth leadership in
Kakuma Refugee Camp; 5 milestones at $1,000€
Free Rural Experimental Learning Centre; 3 milestones at $500€ 
Red Brigade Self-Defense; div options for total of $70,000€ to build an Academy
Rural KZN, South Africa; 3 milestones at $3,000€; 5 milestones at $10,000€ 
Blitz Actions 3
Bring #bemoreawesome to youth in your town
seed media to schools
activate your workplace
call our crew into town
Pick your favorite
Official stuff and contacts