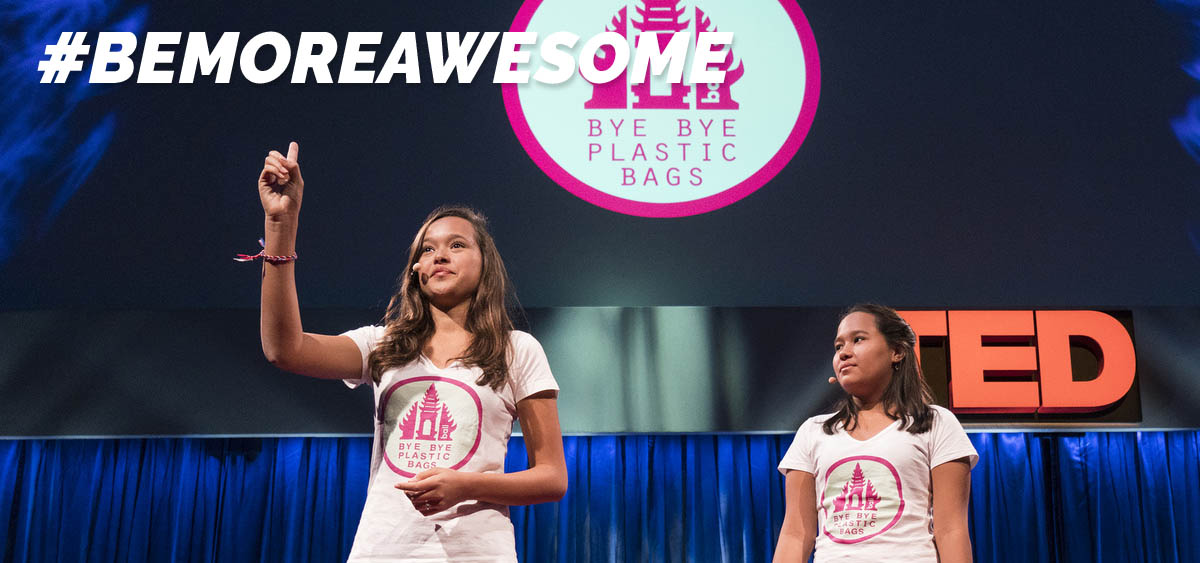 MELATI & ISABEL WIJSEN
BYE BYE PLASTIC BAGS
"What can we as children do when our home town, rivers and beach are wasted? Well, clean it up, and ban bad plastics."
Bali is known as the Island of Gods, and you see that it rubs off on its children as you walk on its sandy beaches and listen to two fairies telling their tale with a flowing voice golden like honey.
Three years back, twelve and ten years old, they discovered that Paradise was also grossly trashed, rivers hardly visible under mountains of plastic garbage, animals suffering and dying from ingesting and suffocating on plastic – uncared for plastic bags in particular.
Melati and Isabel wisely felt that success lies not in criticizing, but in awakening humans to rediscover that "hey, our world is Paradise really, under all the trash and scars. Do you also wish to revel in its beauty once again? Let's just cleanse it, together, and live in bliss for the rest of our lives."
This message shines through everything they do, their videos, their beautiful logo, 427 beach clean-ups, 588 pilot village actions, 16 government meetings, school workshops, a thriving team, offsprings in 9 countries, speeches on major event stages all over Earth, vibrant social media serving as blueprint for young changemakers how to design and document divine campaigns, straight towards a total ban.
It is a fulminant model for others to follow – for any local or global issue.
Are you listening?
"We want to share the most important lesson we have learned, that young leaders don't have to wait until they are older before they can take action. We started our campaign when we were 10 and 12. Now we are 13 and 15. Youth can make change happen. We feel that this is an important message for political leaders. Youth is not influenced by personal gain. From our pure intention can come great change in society. When they support us, we can make change happen together."
RESOURCE TITLE
Your content goes here.
UNITED NATIONS Theme + Action Days
Your content goes here.
Super vivid multi-level campaigning and documentation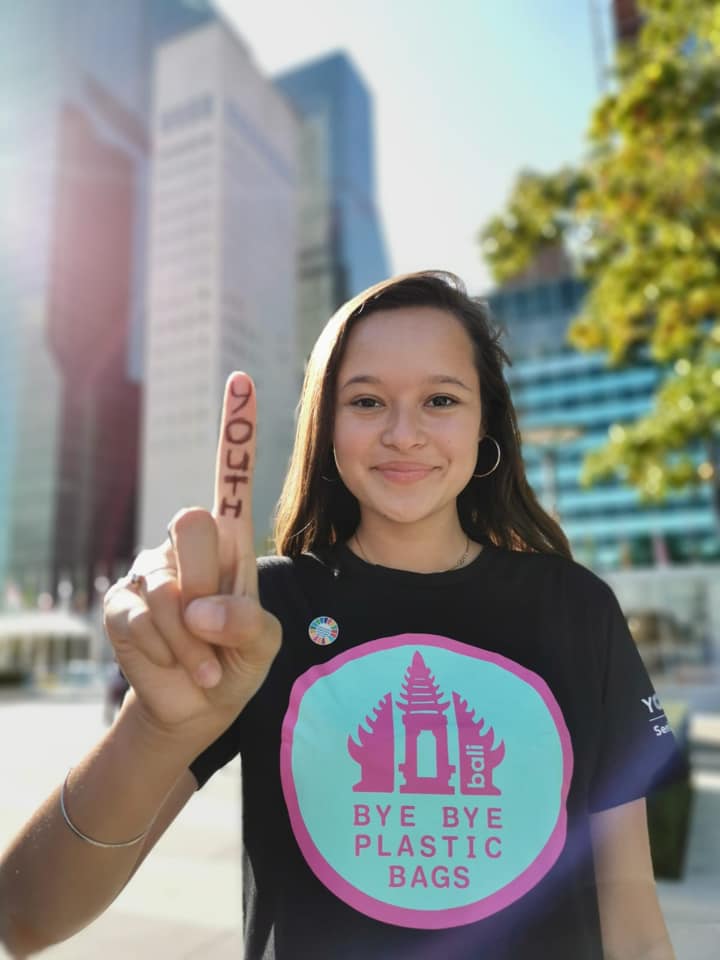 RESOURCES
Your content goes here.
ADORA SVITAK "Intellectual royalty" - Salon Magazine "It is time that adults learn from kids: bold ideas, wild creativity, and optimism." FOR "Once upon a time" a little girl sat crying, unhappy with herself, as her older sister seemed to excel in...