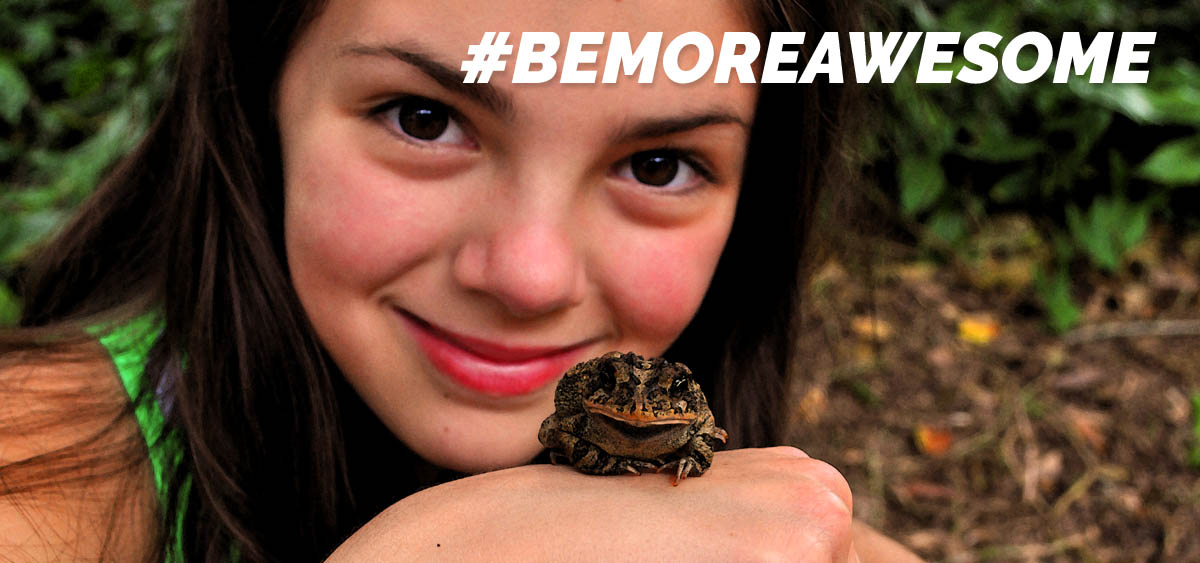 AVALON THEISEN
CONSERVE IT FORWARD
"Frogs and toads are Earth's way of telling us the environment is healthy. Love and help them!"
Frogs are green, funny, give huge concerts, and teach us how to swim. This we know. Frogs are also known as an indicator species, telling us about the health of our wetlands – which store and clean our water, and provide incredibly rich feeding grounds for myriads of animals.
To protect and restore this precious gift, Fairy Frogmother decided to bring frog wisdom to Earth's children in the shape of a ten year old girl, carrying a name evoking our memory of the ancient forest: Avalon!
A citizen scientist, speaker, activist, filmmaker and explorer all in one, you meet her walking swamps, climbing forest trees, creating backyard mini-habitats, and teaching kids, always surrounded by frogs, snakes, toads and turtles with beautiful eyes!
Avalon invites you to join her to discover and protect your environment – with lots of fun!
UNITED NATIONS Theme + Action Days
WALK WITH SERENGETI RANGERS