#FAMILY OF AWESOME
 The Serratos
Add their book STORY with pics!
Authentic posts copy-pasted from Mom Monica's facebook stream:
Day #1
 Started the day with a run…there was complaining, so we immediately turned back and did an hour of "home economics". Then, got our 3 miler in. Home for breakfast, math, Spanish, typing and ASL. The kids actually loved it. 😳 Documentary with lunch, then science…each researched how to regrow potatoes & garlic, then shared with "the class". Then we got outside to put their research to the test and plant. Outside play and then got ready for a family bike ride/skating/scootering. One kids meltdown was an indicator we were done for the day. Quiet time in their rooms before wrestling and dinner.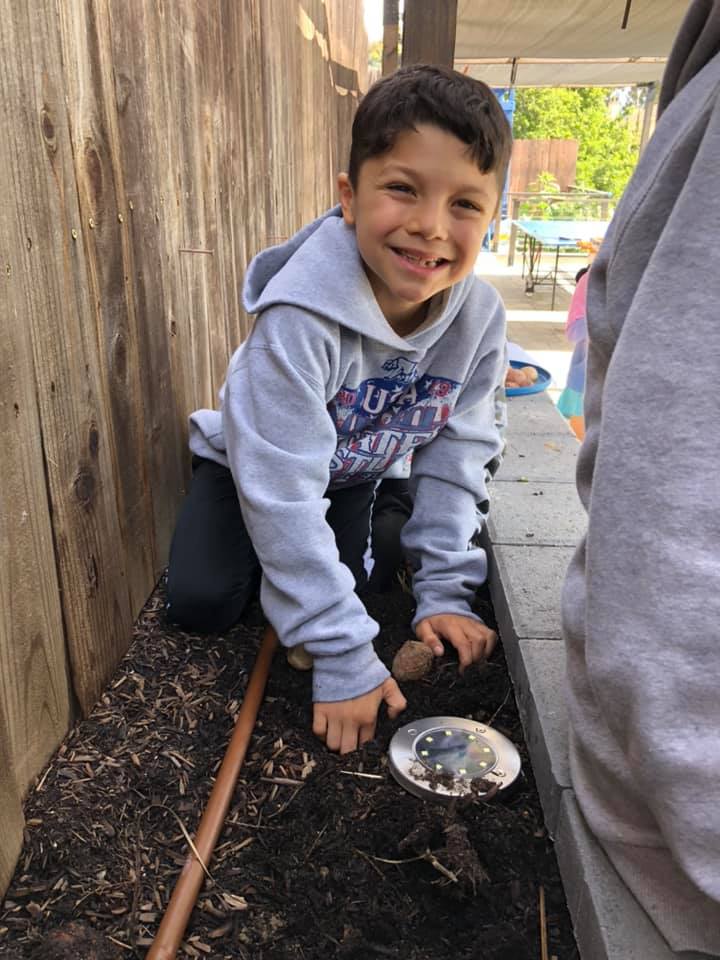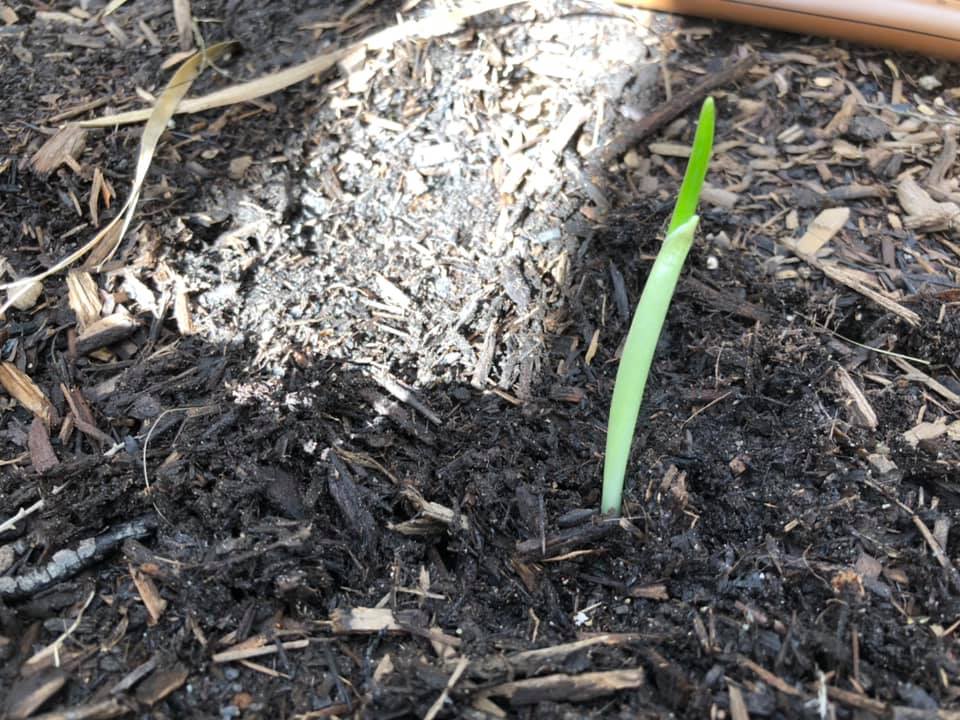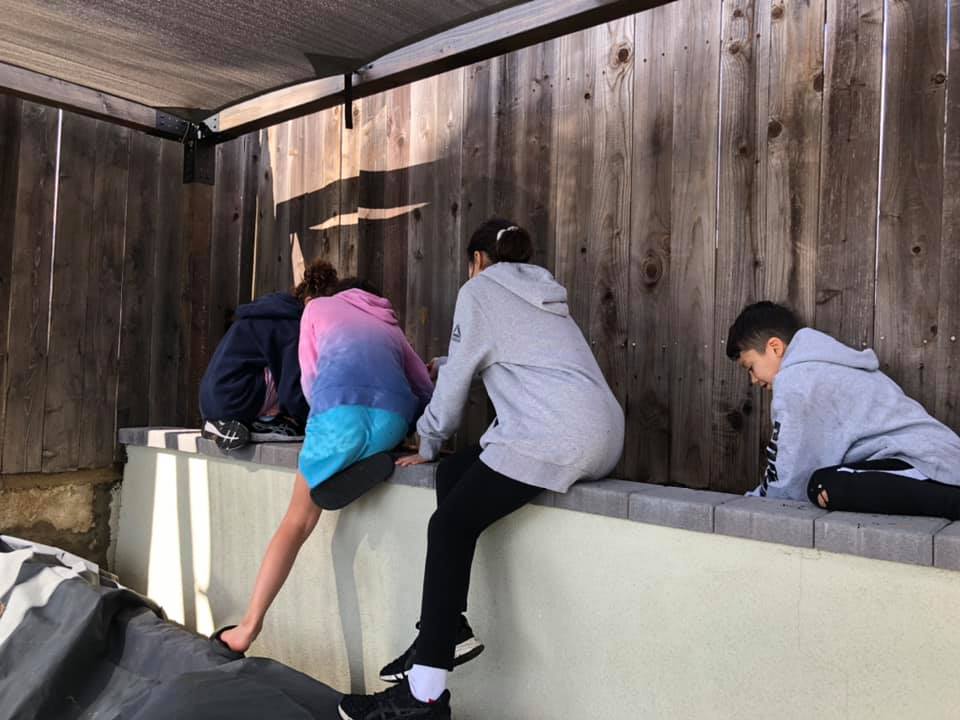 Day #2
3 miles 🏃‍♀️ done. Continued with Math, Spanish, Typing and ASL. They were all tested and are all proficient in laundry👌Learned about mushrooms and mycelium 🍄 Didn't get to History, but got 2 full hours of play outside. Sometimes 4 kids is awesome…built in friends! Capped the school day off with the family run/bike/skate we didn't get to yesterday (Ani almost got stuck)🤪 Heading into the wrestling room, then dinner and family game. Day 2>Day 1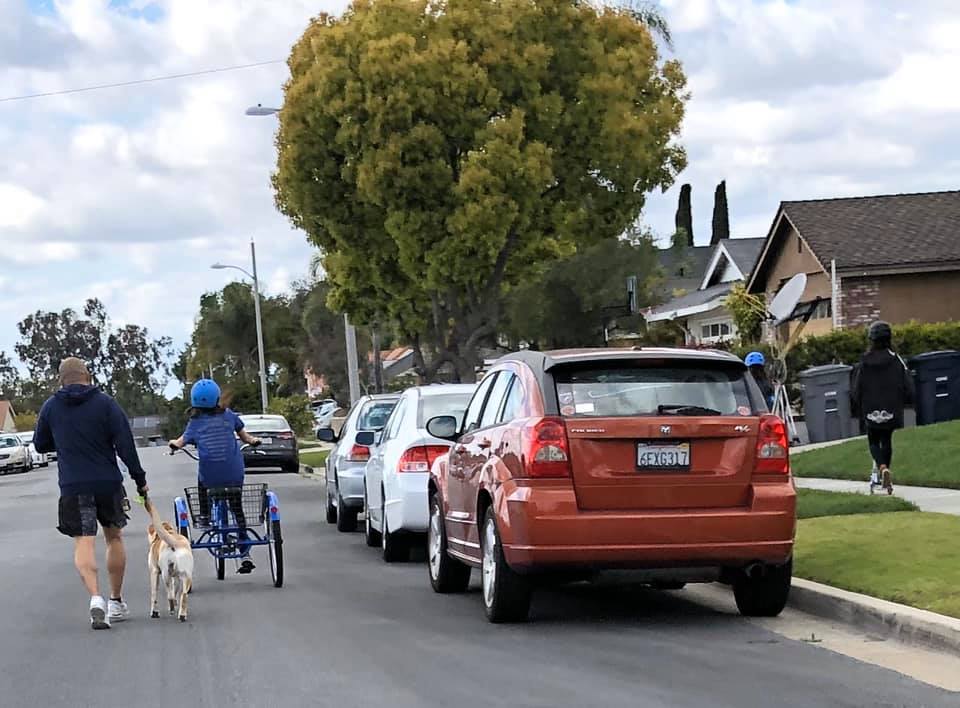 Day #3
3 mile 🏃‍♀️ ✅
Weights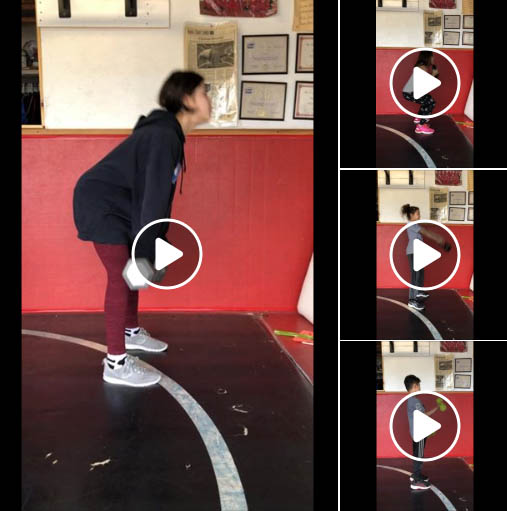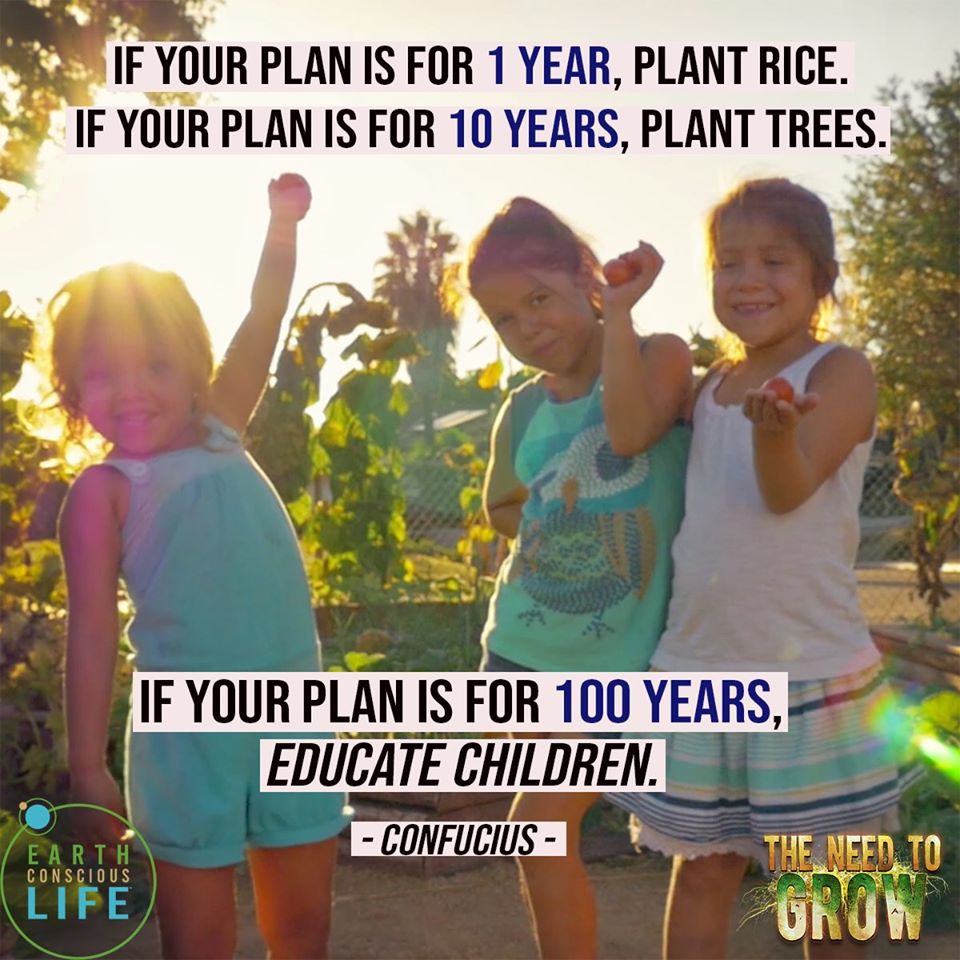 Day #4
Easy morning, started off with Math, Spanish, typing…ASL, kids are ready for next lesson 🥳 Kids worked on Agent Orange reports. Researched how to regrow onion and celery. Rollerblading around the neighborhood and finally got around to a SOCO Strength workout. Wrestling then dinner and a movie 🥰 Mellow day…everyone's starting to feel the effects of this lockdown. Hoping to finish the week strong tomorrow.
+ facebook memory from 6 years ago.
Still one of my favorites:
"By far one of the coolest projects we've done (and we do a lot of cool projects). The girls learned how to crochet recycled plastic bags into sleeping mats for the homeless. They also each contributed one item to go into a care package to be donated along with the mat and a blanket. SO proud of these girls!!!!" Girl Scouts Girl Scouts of Orange County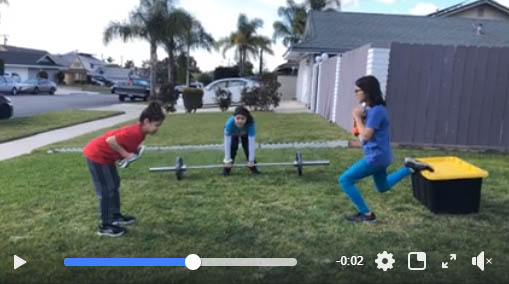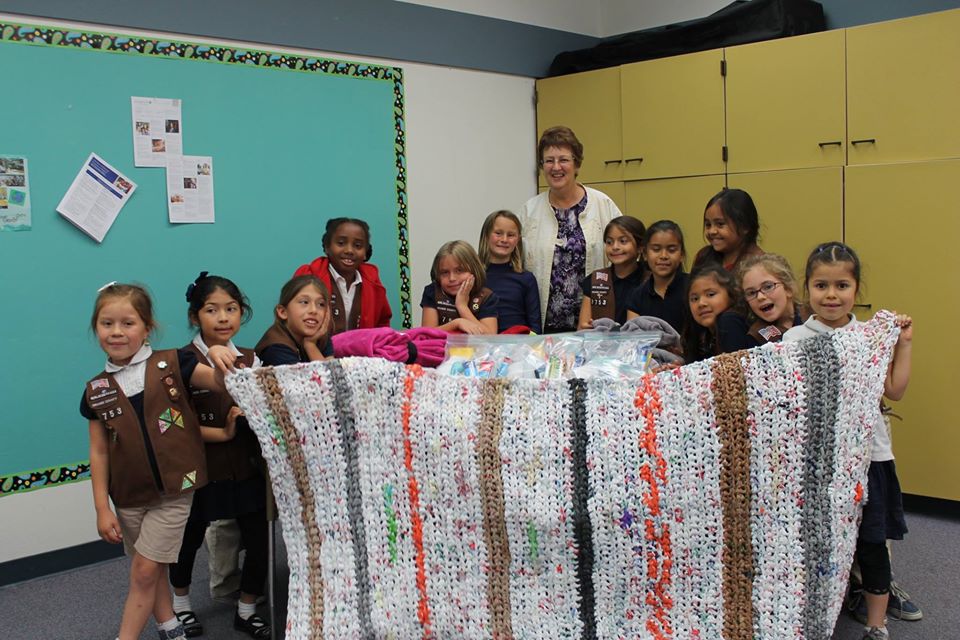 Day #5
5k 🏃‍♀️ No weights, no wrestling. Math, Spanish, Typing and with king on their Agent Orange projects. Put out a table with free books and seeds for neighbors to take as they please. Cleared out 6 huge boxes in the garage. 3 hours straight of bikes and rollerblading in the backyard. An hour of devices Finally cut down the rest of the sunflowers and discovered our spinach is sprouting.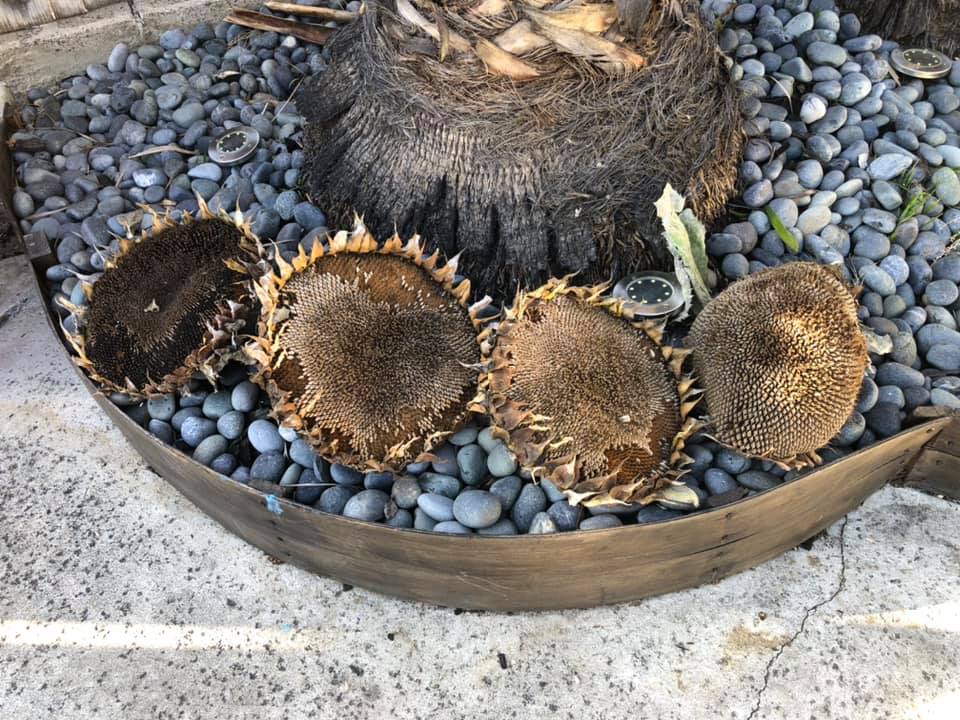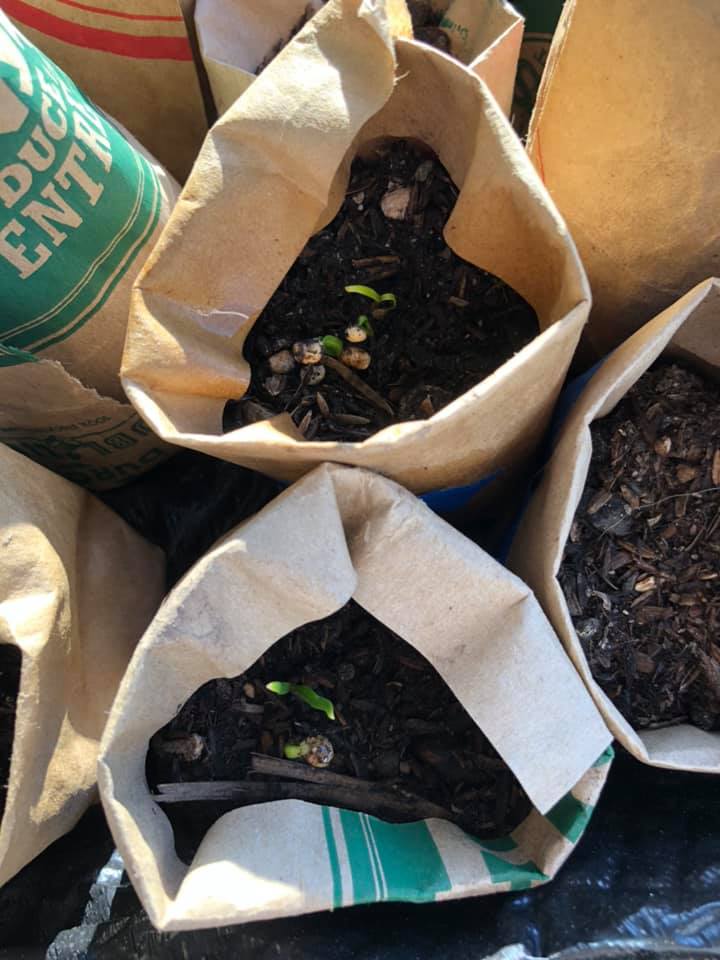 Day #6
3 mile run, continuing with Math, Spanish, Typing and ASL. Skipped History today. Lots of bike riding. Ri worked on her Girl Scout Sliver Award. Lots of reading. Worked in garden for a couple hours. Removed the tomato plant and dead sunflowers. Moved the mint and parsley to a new spot in the garden and planted strawberries, blackberries and raspberries. Got our SOCO Strength workout in and some wrestling.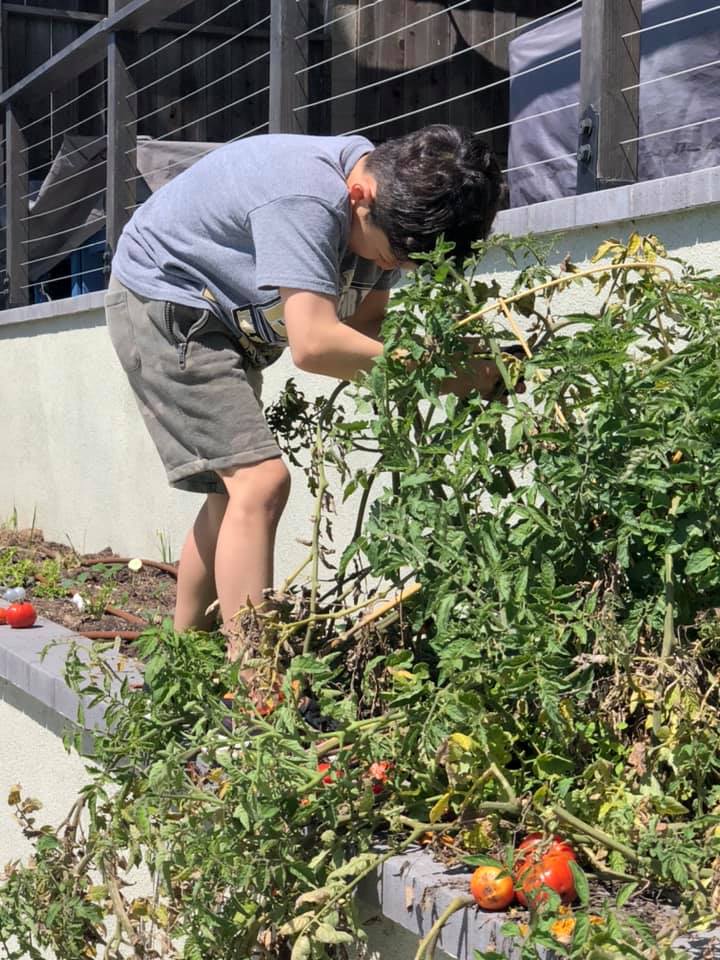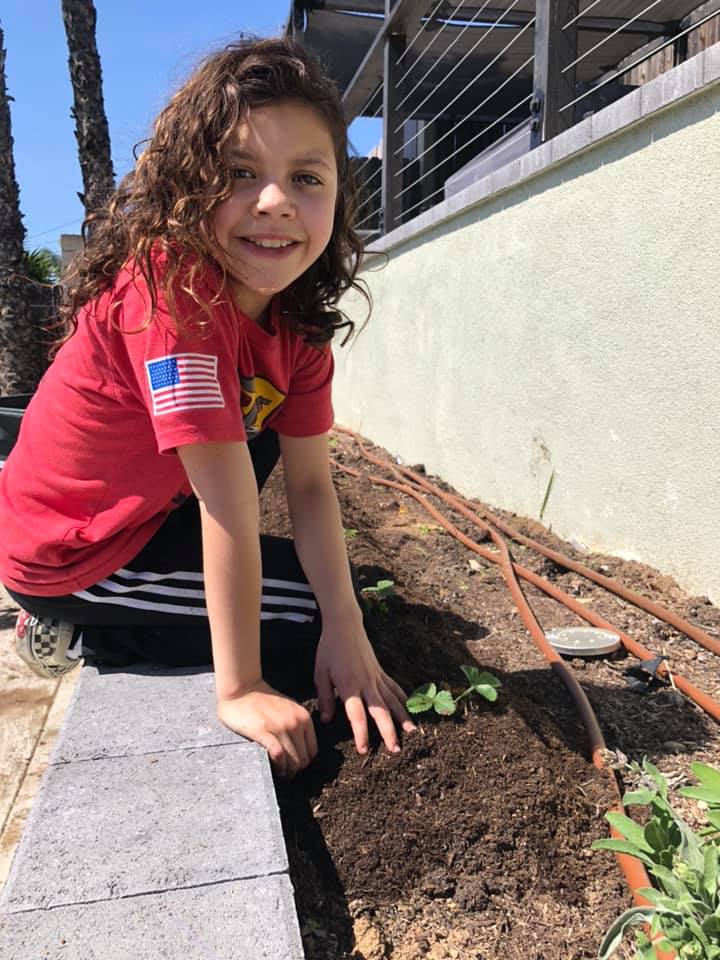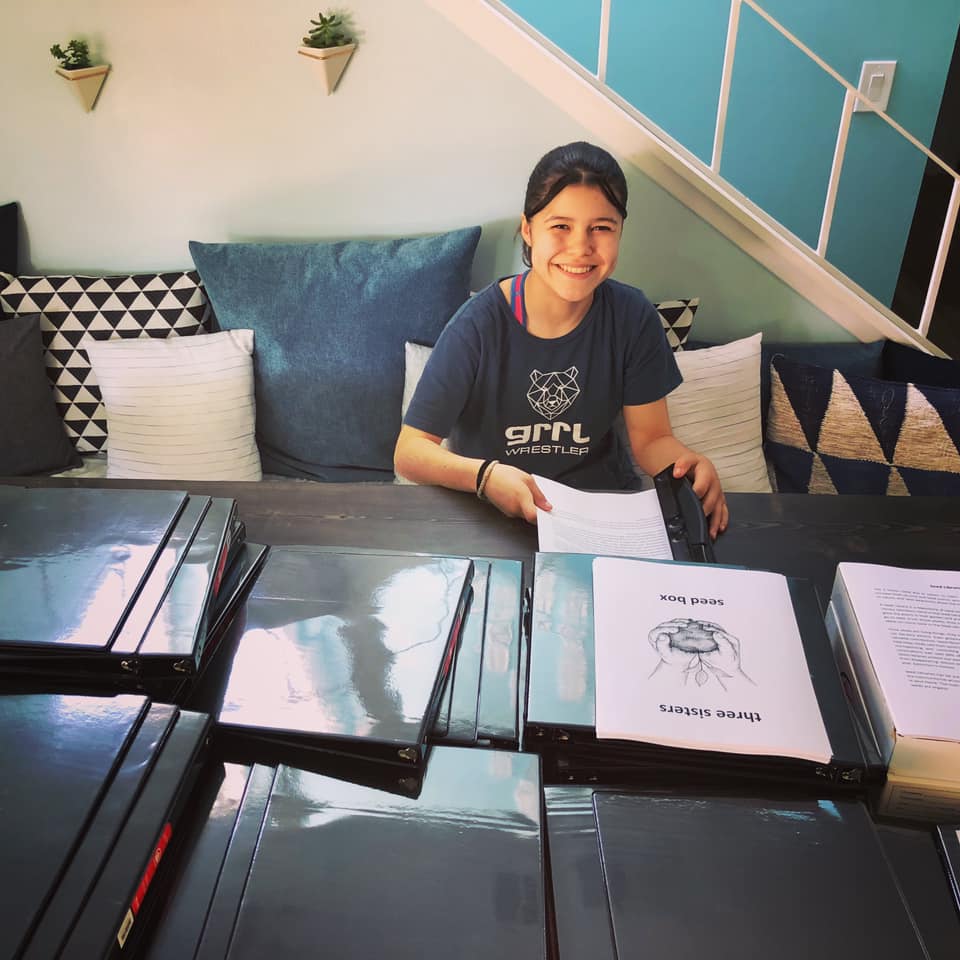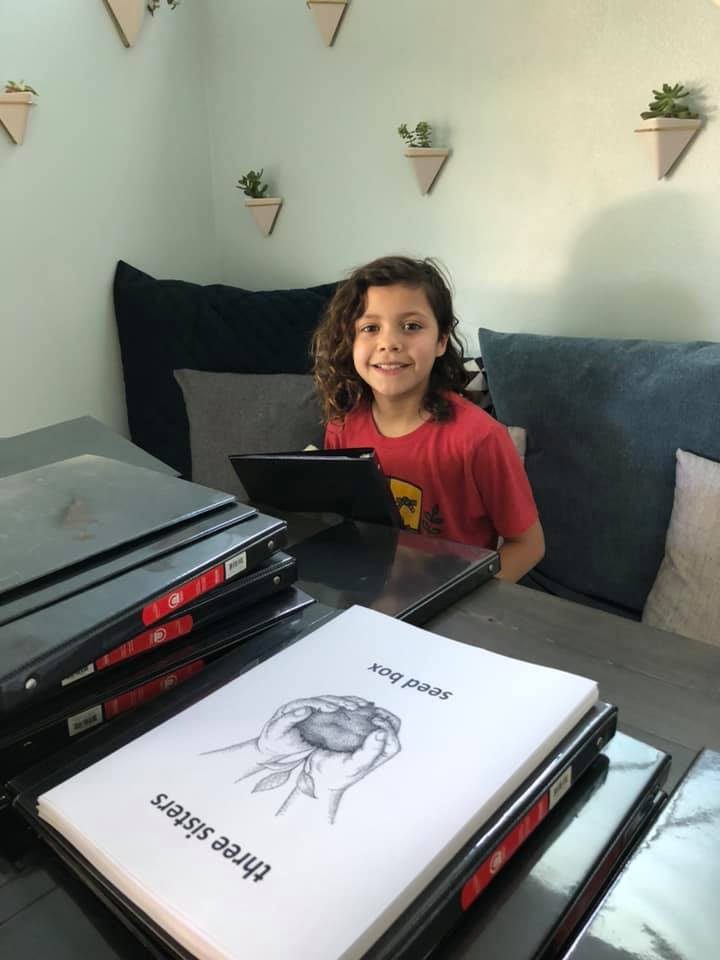 Day #7
3 mile 🏃‍♀️ followed by breakfast made by Ri. Math, Spanish, finished up their Agent Orange reports. ASL, reading and bike rides. Ri finished assembling her binders for her Seed Boxes. Research on building trellises for raspberries, blackberries and grapes. Art today was creating birthday signs for our girl Maggie. Then headed over for a small birthday parade. Home for journaling, reading and wrestling. Oh! And celery juice popsicles 🤷🏻‍♀️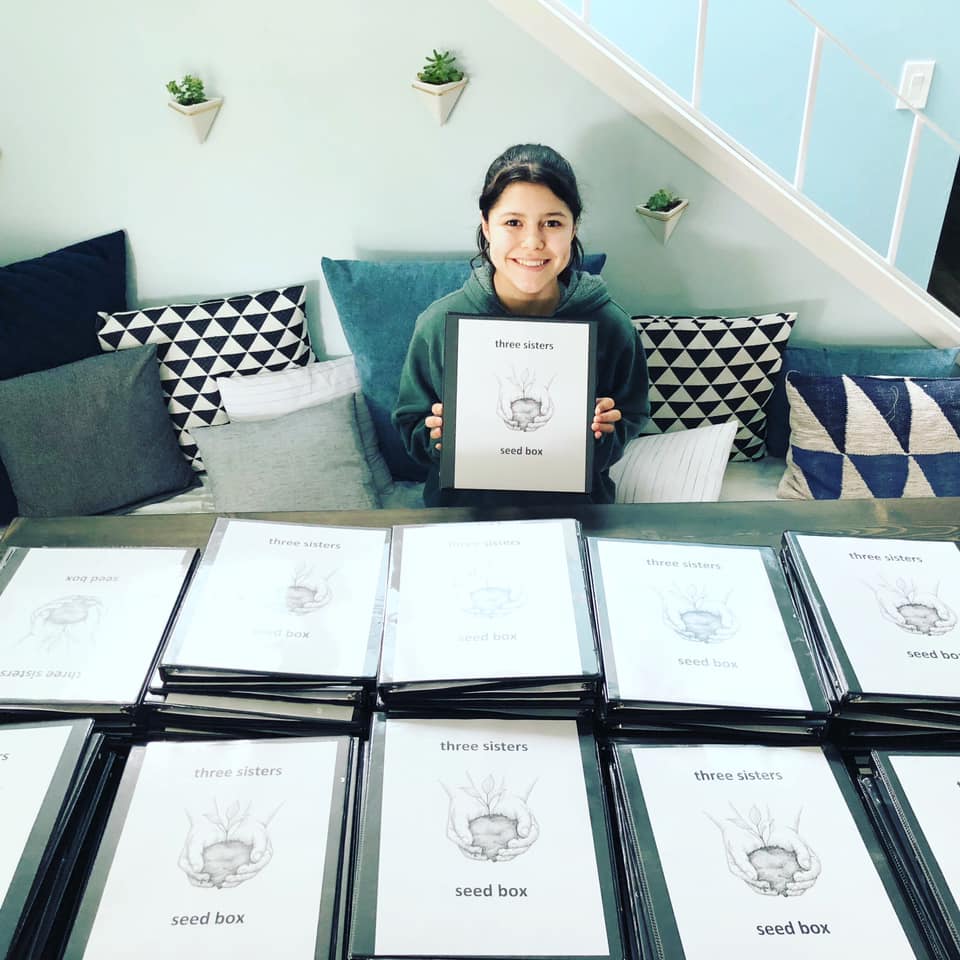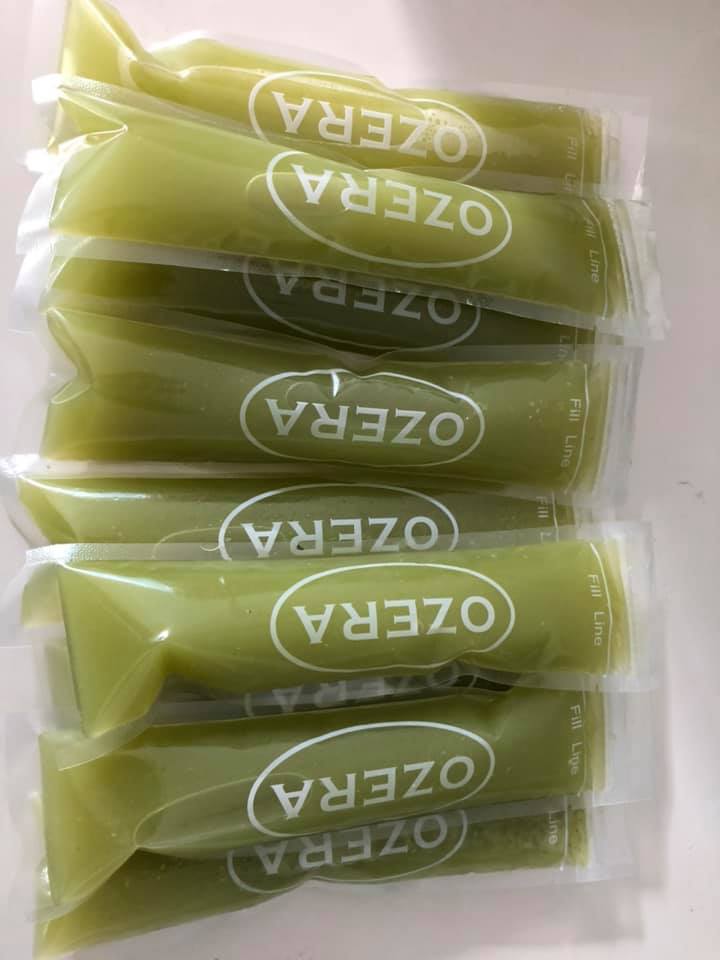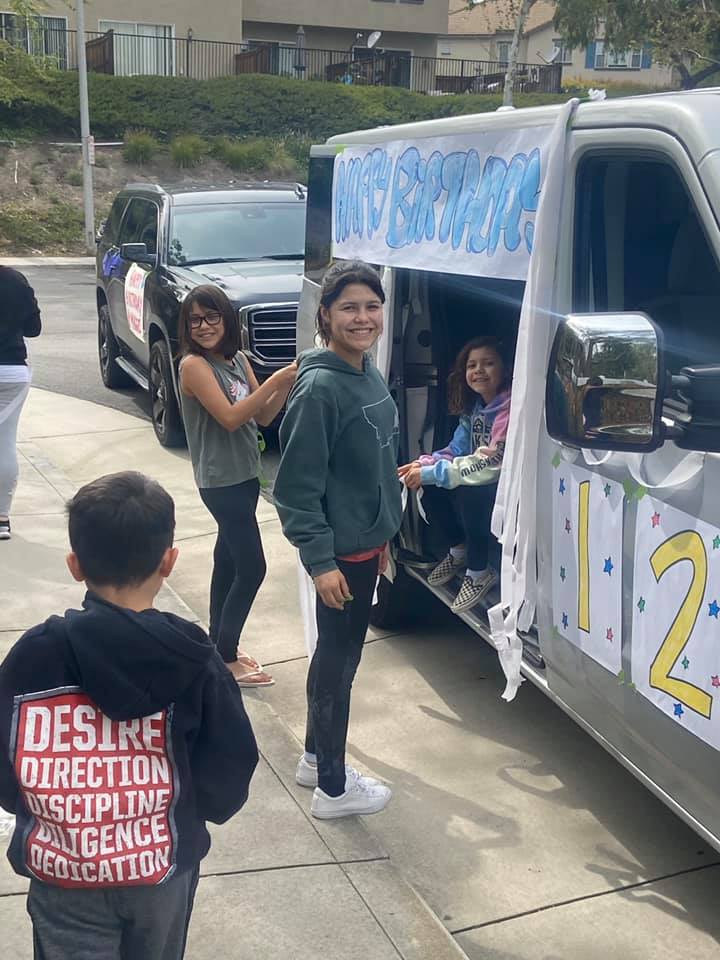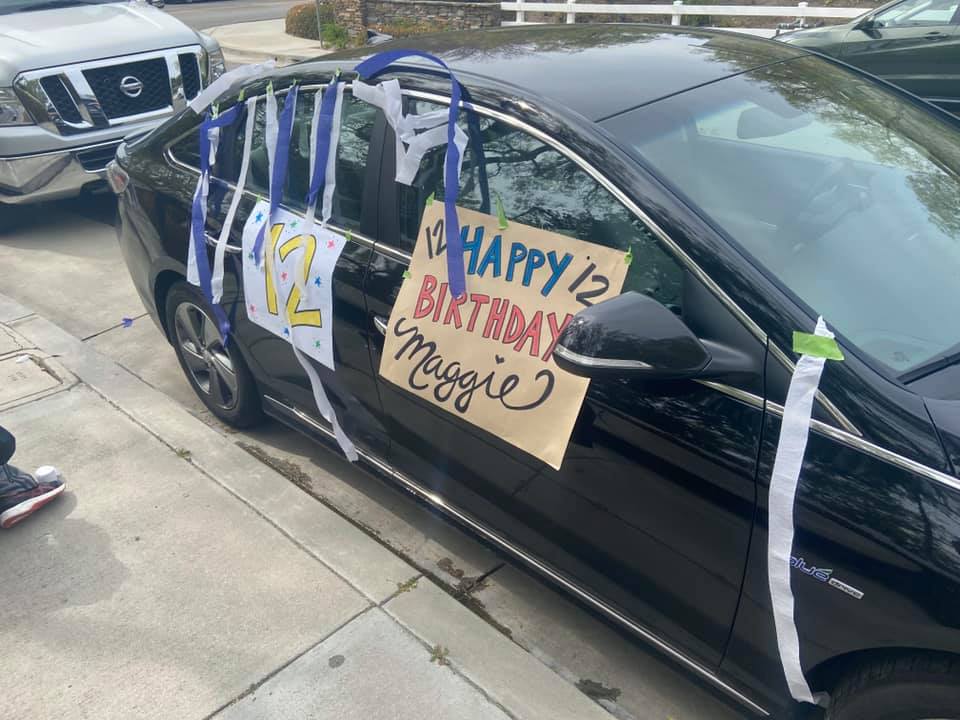 Day #8
3 mile 🏃‍♀️ followed by Ri making breakfast! Kids put finishing touches on their Agent Orange reports and did their presentations. Dove into climate change and watched a great documentary. Kids gave the dog a bath and had a water battle. Made smoothies and smoothie popsicles. Capped off with wrestling. Kinda a chill day, but a much needed mellow vibe.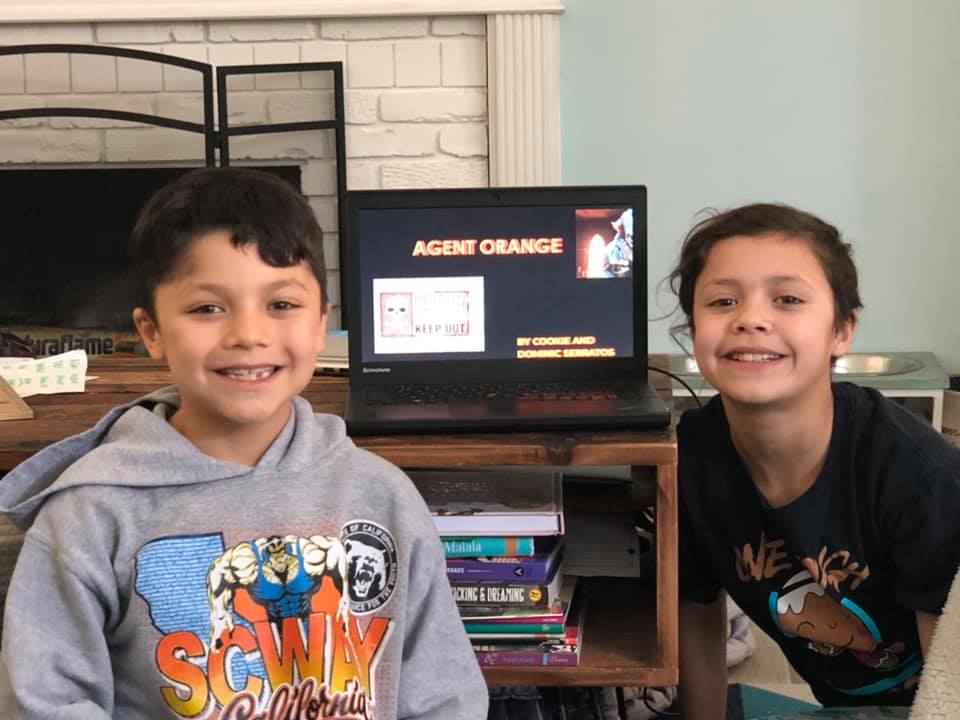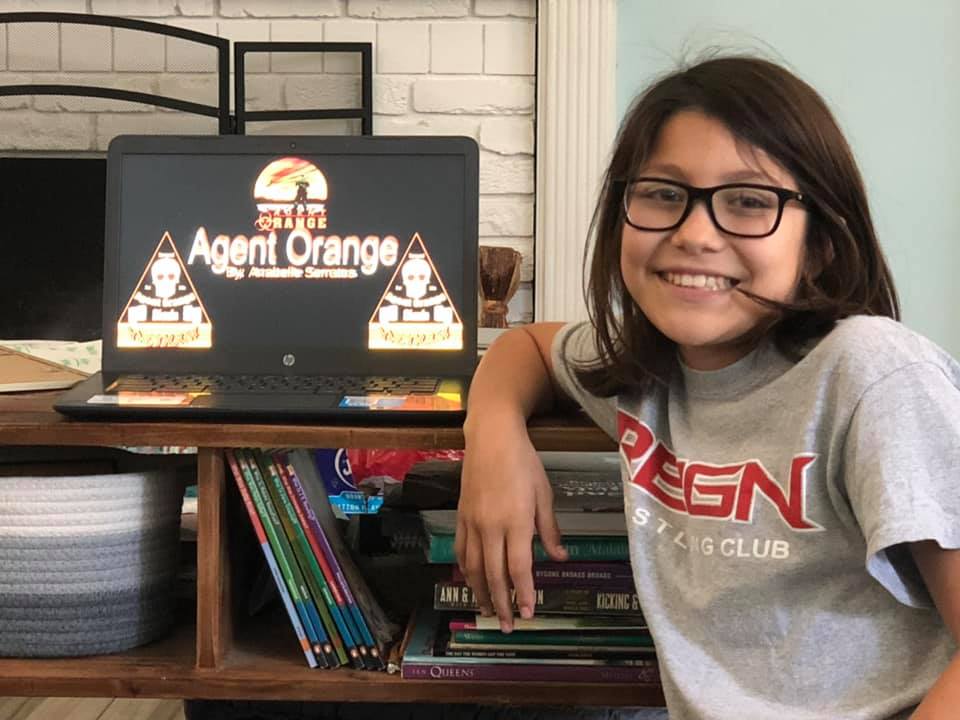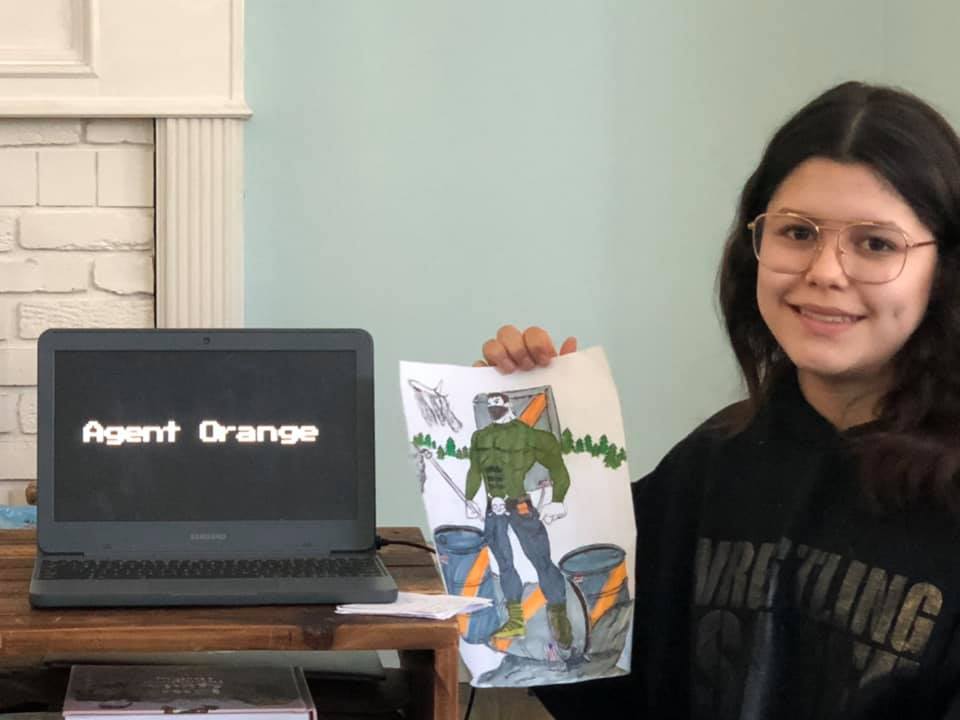 Day #9
3 mile run, Math, Spanish, ASL…the usual. Kids researched the Exxon Valdez Oil Spill and watched a movie about it. Planted some seeds, rode bikes and did karaoke 🎤 🎶 Did yesterday's SOCO Strength workout and wrestling. Then ended the day with breakfast for dinner.