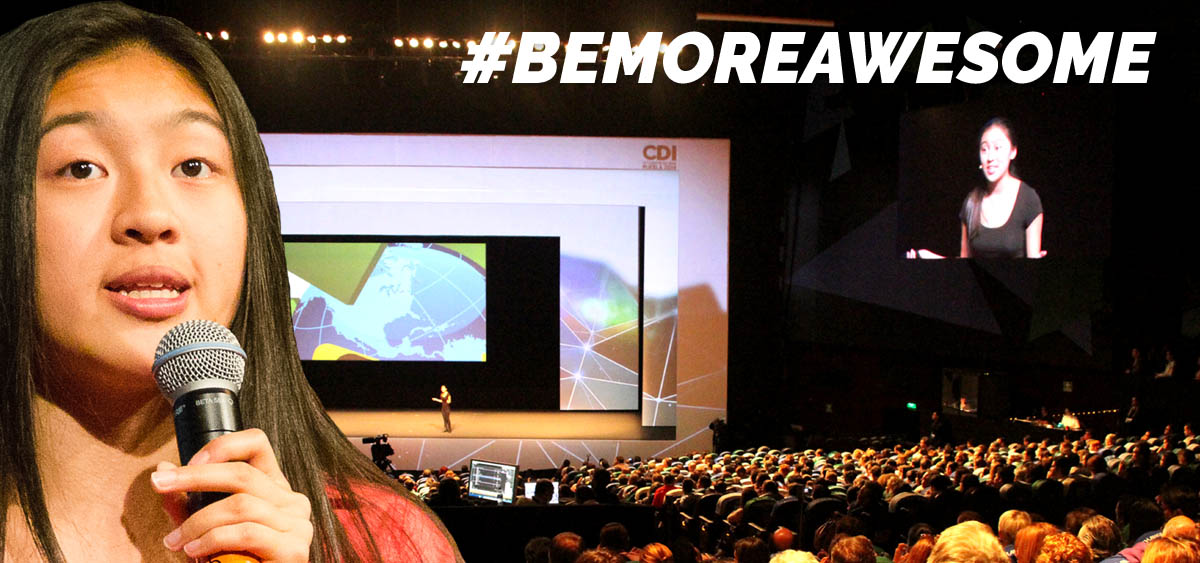 CASSANDRA LIN
PROJECT T-G-I-F
"We have so much local energy, and we are wasting it. School kids can change this, help the environment and make money for good causes."
What do you do when you hear about climate change, clean energy solutions, and residents suffering from cold, harsh winters, while local resources are being wasted and clogging drainage systems?
'No time to wait!' said fifth-grader Cassandra Lin, as she combined a few threads for a perfect solution: Turn-Grease-Into-Fuel collects used cooking oils for recycling by biofuel companies.
This system existed in San Francisco, but it was new to Westerly. So Cassandra and friends distributed thousands of flyers and calendars to restaurants, made TV announcements, presentations, and now … a law!
Businesses first doubted these 10 year-olds, but soon 10, 20, 100, 150 restaurants started participating! TGIF has already donated their profit marge = $150,000 worth of heat to the needy.
This model can be replicated in thousands of cities across the USA and the world, and they'll train YOU to do it!
UNITED NATIONS Theme + Action Days
Your content goes here.
ADORA SVITAK "Intellectual royalty" - Salon Magazine "It is time that adults learn from kids: bold ideas, wild creativity, and optimism." FOR "Once upon a time" a little girl sat crying, unhappy with herself, as her older sister seemed to excel in...